Goalbet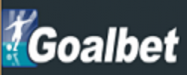 0% rake** on selected matches
Register your new account from Gurusoccer.eu
If you prefer to register your new Goalbet account from Gurusoccer, not only you will profit from their offers, but we will also be able to support you in the future with any inconvenient situation with them, finding a mutual solution.
In addition, you are helping vitally in our website maintenance, since our only income derives from the number of the players referred to promoted bookmakers. As a return to this, we are offering to you all our content completely free (without subscription), plus many prizes every month to our members contests.
Do not forget to delete cookies, BEFORE clicking at any of our banners to register a new Goalbet betting account, in order to count your account as a Gurusoccer.eu referral. The fastest way for this is by pressing at the same time the keys Ctrl+Shift+Del.
Goalbet is among the leading online bookmakers in Europe, considering the number of customers as well as the offered sports. Here you may find highly competitive odds, especially at the soccer markets, daily offers for matches with 100% Payout**, Live betting with Cashout* and parlay bonus* up to 30%. At the same time, Goalbet offers plenty of transaction methods, fast withdrawals at verified accounts and an exceptional mobile & tablet friendly version.
* Terms & Conditions Apply
** Applies only to selected matches and only to 1X2 market, until the start of the match